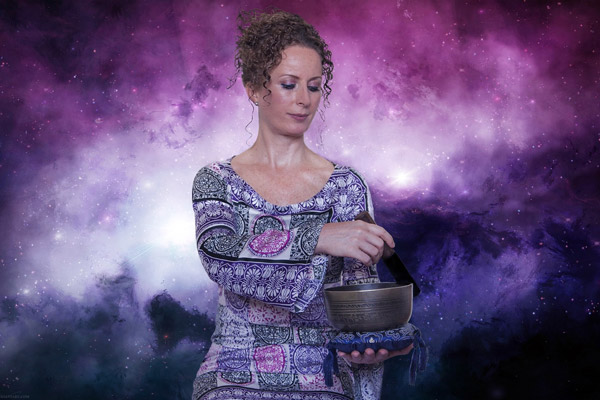 California Nail Salons Offer Spiritual Awakening Pedi
What will they think of next?
Thursday, March 16, 2017
We all know a pedicure at Binh's Nails Tamarack is a delicious oasis of relaxation in our way-too-busy lives, but a pedicure chain in crazy California is now elevating the experience into the spirit world. Bellacures, a pricey pedi palace with numerous locations throughout southern California, is now offering the "Spiritual Awakening" Pedi.
Spiritual Awakening Pedi? Seriously? Do Tell!
Created by the founder of the Bellacures chain, Samira Far, who boasts a stellar client list, including such entertainment greats as Reese Witherspoon and Jessica Alba, this pedi is spiritual, sensational and a stunning $65 US. Along with your regular pedicure, you also get such holistic New Age treatments as chrystal therapy, aromatherapy and "intention setting".
I'll bite. What's intention setting?
Apparently part of some yoga routines, intention setting is a sort of meditation activity where one reflects on improvements you wish to make to your psyche. These aren't concrete goals like "Lose ten pounds before Christmas". They are more like, "Be a nicer person," or "Stop being so self-critical." For more about intention setting, have a peep at this piece from the Mindful Minutes website.
When do the crystals come in?
To help you with your good intentions you must seek out the proper crystals to give off the correct healing vibration frequencies to bolster your intent. Or something. For a better understanding of the process, here is a story on it from the L A Times.
And that's it?
Well, no. There is another element to the spiritual pedicure which involves something called "vanishing wish paper". (I'm not making this up!) The VWP is made of a special water-soluble material that instantly dissolves into the pedicure water. Originally inventing for testing swimming pool chemistry, this special paper is used by clients to write their negative thoughts and feelings down on.  Once the paper is consumed by the pedi water, the negative feelings are supposed to disappear along with the VWP.
So what do you think?
Are pedicures only to maintain proper foot health and provide beautifully adorned, silky soft feet or should they be a religious experience? Grace and the girls at Binh's Nails Tamarack are dying to find out. Let us know on social media or through our contact form what you think of it all.
Suggested reading
For those interested in the spiritualistic side of nail designs, check out Binh's Nails Tamarack's exclusive article on What Your Nail Polish Choice Says About Your Chakra.
Binh's Nail Styles