staff:
Grace , Nail Technician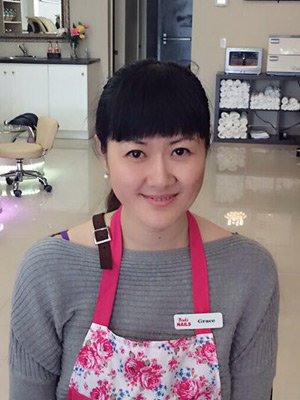 As owner and manager of her salon, Grace is proud of her friendly, conscienteous staff. Grace can boast of over a decade of experience in nail aesthetics and has become an accomplished 3D nail artist who can create new, exciting and original designs to please every taste. She is constantly looking for new designs and keeps in touch with other nail artists from around the world. Quality and cleanliness are her passions which allow for no shortcuts and no rushing. Although her manner is unhurried, Grace's talent allows her to complete even ornate, specialty designs quickly and efficiently.
Helen , Nail Technician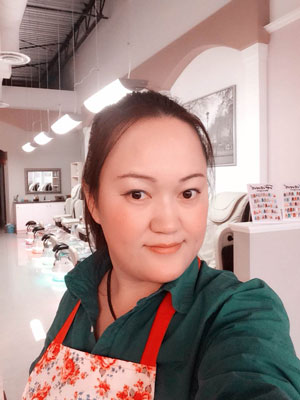 Helen does such an amazing, satisfying pedicure you would swear she was born with the skill, although, of course, there is a lot of experience behind those practiced hands. Your sore, tired feet will feel the love from her firm but gentle massage style. For those in need of a relaxation break, Helen is known to be as patient as she is funny.
Kim , Nail Technician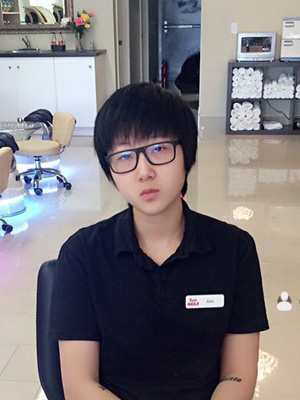 Kim is such a sweetheart to both clients and her fellow nail technicians it makes her very popular with everyone. Kim was blessed with a thoughful nature which allows her to anticipate the needs of her customers and respond appropriately with gentleness and warmth.
Shobee , Nail Technician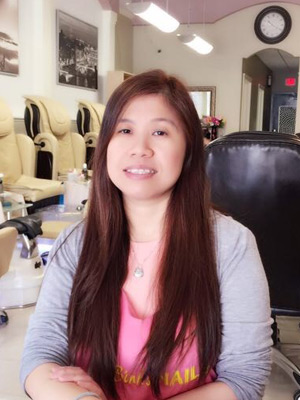 Shobee is an accomplished mani/pedi professional with an endless supply of energy. Always conscientious and diligent, Shobee's competency and good-natured approach is appreciated by her many repeat clients. Join the legions of happy ladies who have let Shobee work her magic on their hands and feet.
Erin , Nail Technician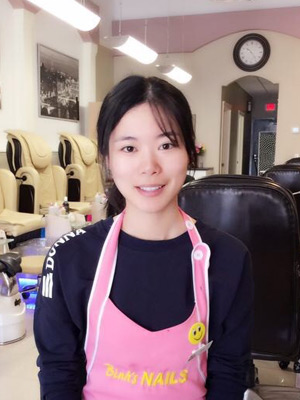 Erin is an amazingly smart young woman who has studied diligently to become the accomplished nail technician she has blossomed into. As fast as new nail design trends develop, Erin is up to the task of learning emerging, intricate styles quickly and expertly.
Lena , Nail Technician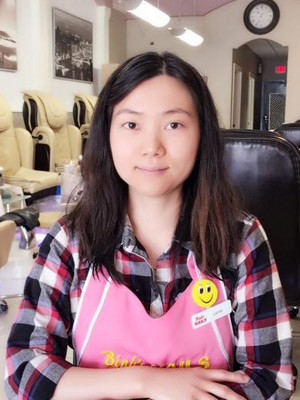 Although a little shy, Lena is extremely kind with a sweet manner and diligent approach with all her happy clients. Her thoroughness and attention to detail make her a popular pick.
Hanna , Nail Technician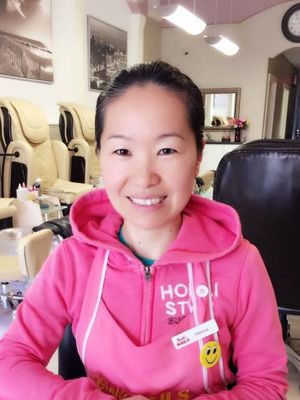 More effervescent than soda pop, Hanna's bubbly personality is enjoyed by staff and clients alike. With a robust sense of humour, Hanna loves to joke and laugh while delivering her skilled mani/pedi services with gentleness and good humour.
Binh's Nail Styles