Book a Nail Salon Appointment.
Forgot to call ahead? We will still try to fit you in as best we can!
Custom Nail Designs
We have excellent nail designers. Bring your own photo or refer to our nail gallery or Facebook page for ideas.
Manicure or Pedicure - Edmonton Binh's Nail Salon Has the Cure You Need!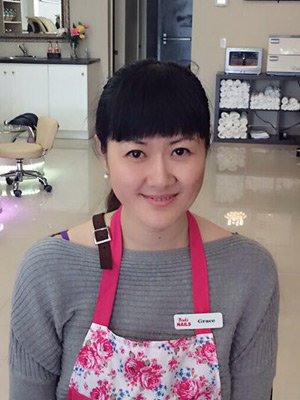 We provide:
Gel Nails - The safer nail solution with countless colors to choose from.

Nail Art - One-of-a-kind creations you will want to show off to your friends

Manicures - The best in Edmonton, hands down.

Pedicure - Your feet will thank you from deep within their sole.

Shellac - Makes your nail style stronger to last longer.

Tinting - Hues and highlights make your hair your crowning glory.

Waxing - Stubble is for farmers fields. Wax away the root of your problems.

Eyelash - Extensions

Free Wifi
Binh's Nail Styles