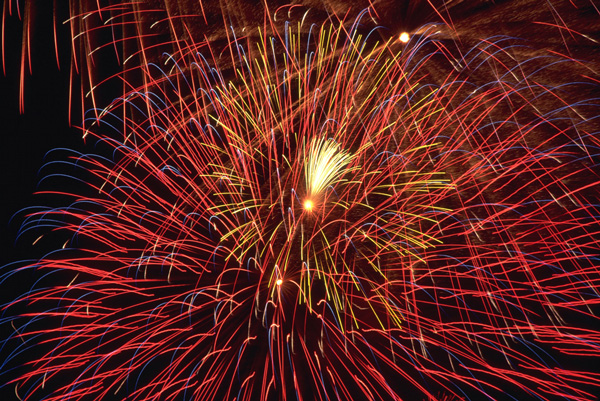 Terrific for 2016 - Manicure Magic for the New Year
New looks from Hollywood and around the world
Wednesday, January 06, 2016
It's a new year and a great opportunity to look at the manicure fads that are currently trending in the aesthetic industry. The creativity of these new styles, shades and procedures are often driven by new techniques from far off lands, as well as the demands of our favourite celebrities who keep their nail techs on their toes for the latest and the greatest looks.
In the International category is a stunning design that originated in Seoul, South Korea. It is known as "shattered glass".  The effect, originally created by world renown celebrity manicurist, Eunkyung Park, doesn't actually use real glass but employs a plastic-like, solvent-resistant material called "mylar". The new manicure procedure is now being widely discussed in the industry and new materials for use with this ground-breaking technique are being developed quickly to cash in on the trend. You can check out this edition of Modern Salon to get, not just a visual of the effect, but also a step-by-step tutorial on how to try this procedure at home in a DIY setting.
Currently there are few stars that shine as bright as UK songstress Adele. She has become a focus for fashion aficionados as well as for lovers of her exquisitely crafted and hugely successful music. Her album, "25" sold approximately 7.5 million copies by the year's end and was named "Best Selling Album of 2015" in both Britain and the U.S.
It was in her role as fingernail fashionista, however, that Adele is making headlines in the new year. Always on the cutting edge of cool, Adele chose to start off 2016 with a striking style option that is called a "reverse glitter" manicure. This type of mani features solid colours with subtlely sparse, deeply set sparkles on the top of the nail and intense glitter on the underside. UK beauty publication, Reveal, did a feature on Adele's reverse glitter which includes a great pic of the end result including a few suggestions for trying it at home.
If Adele is music's current crush, then in the world of Hollywood, that honour would go to Daisy Ridley, who rocketed to fame as the powerful Star Wars; The Force Awakens heroine, Rey. Going from a relatively unknown to being at the centre of the consciousness radar for the legions of Star Wars fans, would be daunting for many young women but Ms. Ridley appears to be wearing it like she was born to the role. Being constantly in the public eye now has forced the actor to embrace the latest fashion styles, including for her fingertips. For her new year mani, Daisy put her nails in the hands of celebrity manicurist Elle to create a style that was reflective of her burgeoning popularity.
Elle, as ever, didn't disappoint and came up with a hue that Daisy claims fits her to a Tee; a jet black foundation with rainbow-hued glitter to simulate a starscape from her hit movie. You can discover the exact shade used by Elle in a recent Hollywood Life article as well as information on where to get this "stellar" polish. May the force be with you!
Whatever style you decide to go with for 2016, always remember the ones that work best are the choices that highlight your own individuality. Treasures are more valuable, the more rare they are and there's only one of you!
Happy New Year from Grace at Binh's Nails!
Binh's Nail Styles