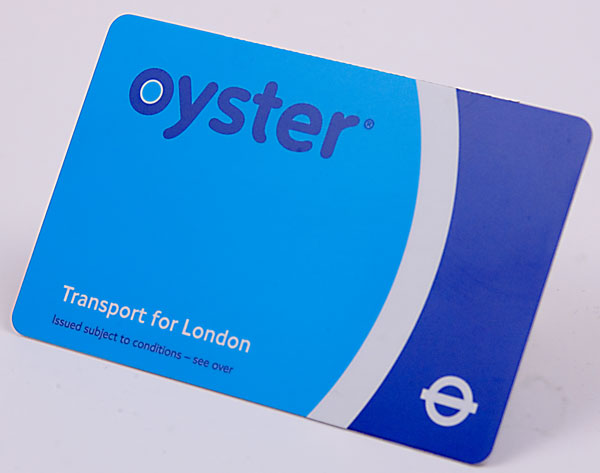 A New Use For Your Mani You Would Never Guess!
Transportation at your fingertips
Thursday, August 18, 2016
Getting a manicure is a relaxing oasis of calm and caring in the midst of a turbulent day.  A great-looking manicure can give your spirits a lift while providing much-needed attention for essential nail health. Now, however, a manicure has been designed to really get you places... like onto public transit.
Life is an Oyster
To give you a little background, Edmontonians are quite familiar with monthly bus passes which are sold by the Edmonton Transit System. In London, England, though, their bus pass is called an "Oyster" card. These transit cards are chip-enabled to allow refilling for the pay-as-you-go system.
What does this have to do with manicures?
Enter Lucie Davis, fashion student at Central Saint Martins School in London. This enterprising young lady has managed to remove the electronic chip from her Oyster card and work it into a unique manicure style. This allows her to use her fingernail in the same way she would have used her Oyster card; to gain entry to London's famous Underground. She even used polish colours in her ground-breaking manicure to mirror the blue, white and black palette of the Oyster card.
What was she thinking?
In this CTV report, Lucie claims she came up with the chip idea for her final project to show how aesthetics can interact with daily activities, including your morning commute. Whether these chip-enabled nails will catch on is anyone's guess but the aesthetic experts at Binh's East in Edmonton are certain Ms. Davis' science project has only scratched the surface.
What she said.
Here is how Lucie describes her invention, "I was hoping that this idea would make everyone's next commute a little more thoughtful and enjoyable rather than our usual mindless ones. I like to think of my work as a 21st century update to the traditional keepsake. It's about finding a fresh new perspective on things, providing more meaning in a world we may take for granted and (hopefully) changing the way we think in a positive light."
I wonder if she thought of what happens to the chip after her nails grow out?
Binh's Nail Styles