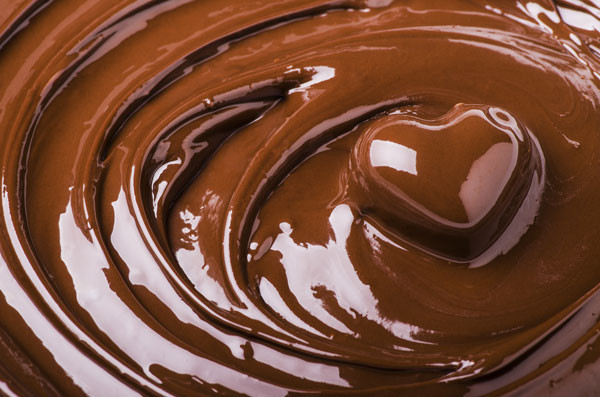 You Won't Believe What They Use for Pedicures Now
The Sweetest Thing
Tuesday, April 05, 2016
In our capacity as Leading Authority on Wild Pedicures in the News, the research department of Binh's Nails has uncovered another zany pedicure fad that is making headlines in the beautysphere. Are you ready for it?  It is the chocolate pedi.
Chocolate Pedi? Seriously?
Yes, indeed! In fact, chocolate pedis are so serious, there is even a person who bills themself as a chocolate pedicure expert. Her name is Nancy Kapoor and, according to an article on The Health Site, she has the mouth-watering process down to a fine science. Here's the procedure for those who are hungering for a new type of pedi and have a sweet tooth to boot (sweet toe?)
Melts on Your Feet, Not in Your Mouth
Do you like chocolate fondue? Great, because recipients of this style of pedicure get to become one themselves. A choco-pedi kicks off with a footbath in deliciously warm, melted chocolate which does a sweet job of moisturizing the skin. This is followed by a cocoa scrub to exfoliate the scale and dry patches from your now-tasty tootsies.
Mask and Ye Shall Receive
After the vigorous scrub, the feet are then covered in a chocolate mask to further moisturize and to draw away stress with the delectable aroma. A chocolate face mask can also be used to augment this part of the process.
Just One Question; Why Would Anyone Waste This Much Chocolate?
According to Ms. Kapoor, it's not a waste when you derive this much benefit from it.  Chocolate has many qualities that make it ideal for pedicurial purposes. Not only is chocolate excellent for soothing the skin but the flavonoids in it absorb UV light and can help save your skin from sun exposure. Chocolate has also been found to boost a body's ability to produce natural collagen due to its antioxidant properties.
Why Not a Chocolate Pedi?
Why not, indeed. Whether you are simply a chocophile or have plummeted to the depths of advanced chocoholism, you are not alone. Canadians consume about $2 Billion in chocolate annually. Simply put, we love the stuff, so what could be better for pedicure fans than to combine their two favourite passions?
And the Best Part of a Chocolate Pedicure?
No calories!
Binh's Nail Styles